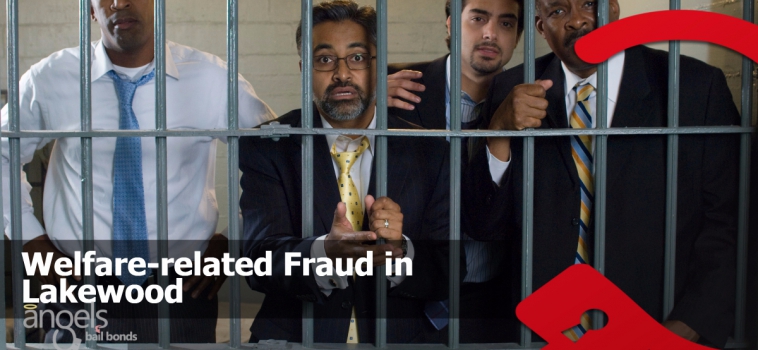 Welfare-related Fraud in Lakewood
Twelve more Lakewood residents accused Thursday of welfare-related fraud, including the brother of a rabbi who was arrested last week, bringing to 26 the total number of people caught in the ongoing probe into ill-gotten benefits.
The recently accused were six married couples, each facing accusations of third-degree theft by deception. Charged with defrauding altogether the government of approximately $400,000, according to the Ocean County Prosecutor's Office.
Here you can find all you need to know about Bail Bonds in Lakewood
The prosecutor's office served warrants on the following:
Eliezer Sorotzkin, 33, and Elkie Sorotzkin, 31, of West Spruce Street, face charges that they illegally received $74,960 in Medicaid benefits between January 2011 and December 2013.
Samuel Serhofer, 45, and Esther Serhofer, 44, of Whispering Pines Lane, face charges that they illegally received $72,685 in Medicaid benefits between January 2009 and December 2013.
Yisroel Merkin, 37, and Rachel Merkin, 34, of Hermosa Drive, face charges that they illegally received $70,557 in Medicaid, SNAP, and HEAP privileges between January 2011 and December 2014.
Jerome Menchel, 33, and Mottel Friedman, 30, of Pressburg Lane, face charges that they illegally received $63,839 in Medicaid and SNAP goods between January 2011 and July 2014.
Tzvi Braun, 35, and Estee Braun, 34, of Ridge Avenue, face charges that they illegally received $62,746 in Medicaid, HEAP, and CICRF goods between January 2009 and December 2013.
Moshe Hirschmann, 30, and Nechama Hirschmann, 27, of Emmanuel Drive, face charges that they illegally received $53,418.39 in Medicaid and SNAP goods between January 2011 and December 2015.
Al Della Fave, the spokesman for the Ocean County Prosecutor's Office, said the "investigation goes on" but rejected to comment on specific plans for more detentions or charges.
Since the charges are third-degree offenses, the defendants were not arrested and did not face a judge Thursday, Della Fave said. The defendants have instructions on when next to appear in court, he said.
Raids and arrests last week sent a panic through Lakewood, town leaders said. Rabbi Moshe Weisberg, a member of Lakewood's Vlad, or Jewish Council said the organization would hold courses later this year to help educate the community about the rules for complete financial disclosure when it comes to soliciting for and collecting public assistance.
Eliezer Sorotzkin is the brother of Zalmen Sorotzkin, a rabbi who was caught last week on accusations of more than $300,000 in welfare fraud. Eliezer Sorotzkin is also a business partner of Mordechai Breskin, who was captured last week, according to a source close to the investigation.
Public records show that Eliezer Sorotzkin had a business address the same as Breskin's residence, on Blue Jay Way.
Public records show Eliezer and Elkie Sorotzkin's home on West Spruce Street, which is a new multi family compound. A reporter toured the house Thursday and saw no furniture inside the house.
Also charged was Yisroel Merkin, a novelist who has written about fictional crime in Lakewood, according to book descriptions from Amazon. Merkin has two different books for sale on the site.
Merkin and his wife, Rachel, live on Hermosa Drive. Records show the owners are Yisroel and Slava Merkin and its value approaches to $383,800.
State records indicate that Samuel Serhofer appears as the primary contact for two businesses listed in New Jersey: Cases for Less and Plastics Galore. Serhofer possesses property on Whispering Pines Lane, with a value of $471,600, according to records.
The Brauns own two houses in Lakewood, records show. Their home on Ridge Avenue has a value of $611,200, and the property on Birch Street is worth $421,100.
The Hirschmann's live on Emmanuel Drive, but don't own the property, according to property records. Menchel and Friedman live on Pressburg Lane, a large multifamily building, which they do not own, records show.
Zalmen Sorotzkin, who runs the church Congregation Lutzk and several businesses linked to the synagogue, and his wife both face charges for supposedly collecting $338,642 in Medicaid, Section 8 housing subsidies, food stamps and Supplemental Security Income, according to the prosecutor's office.
The four couples charged with taking benefit of multiple public assistance programs to deceive the government for around $1.3 million over the past years, Ocean County Prosecutor Joseph D. Coronato said.
Fourteen Lakewood residents detained in connection with an alleged $2 million public-assistance fraud scheme. Ryan Ross
Authorities allege that the accused falsified their incomes, which law enforcement officials spotted in part by tracing illegal money transfers made at the Beepers Plus store on Clifton Avenue. The owner pleaded guilty on Feb. 23 to transfer millions of dollars without carrying a license.
The public assistance research started three years ago and involved the FBI, the state comptroller's Medicaid Fraud Division, the Social Security Administration, the New Jersey Treasury Department, and the Ocean County Prosecutor's Office.