Domestic Violence Bail Bonds
Cases of domestic abuse in California are being investigated more vigorously than ever due to high profile cases that have occurred and ended in the loss of lives. If you or someone you love has been arrested for domestic violence, consider posting bail to defend yourself as a citizen rather than a prisoner. Domestic Violence Bail Bonds not only allows you to live your life while going through the trial but also helps you build your defense with an attorney, improve your chances of winning the case, or be offered a lesser sentence plea bargain.
Domestic Violence Bail Bond Process
If you or a loved one find yourself arrested, getting back home can be overwhelming. Domestic Violence Bail Bonds understands this, and we are always ready to help. Sometimes, just knowing what to expect can help. While every scenario is different, the whole process has standard guidelines. When you contact Domestic Violence Bail Bonds, you can be sure that we will collect as much information as possible about the defendant and the situation.
The person interested in bailing out the defendant—known as the co-signer or indemnifier— must decide to take responsibility for the bail bond following our initial conversation. We will complete the application for a bail bond and compensation agreement, as well as handling the remaining paperwork.
When the bail bond paperwork is filled out, we will be taking care of the rest. One of our licensed bail bondholders will post the bail bond at the jail, allowing the defendant to be released. An important thing to keep in mind is that no bail bonds firm will start the bail process until after the defendant has been through the arrest and booking process, which can take anything from an hour to a half-day depending on the size of the prison.
How much is bail for Domestic Violence?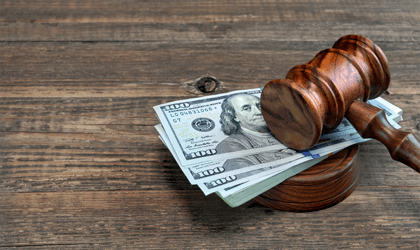 In the majority of cases, when someone gets arrested in California for a matter of domestic violence, there is a way of getting bailed out. In a standard case of domestic abuse, the standard bail is $50,000. If this happens, the accused would have to post the whole amount or use a bail bondsman, which is highly recommended. Bail bond agents charge about seven to 10 percent of the total bail amount, and they can also ask for collateral to secure the $50,000, and make sure the person appears in court. Less severe cases of domestic violence sometimes have only a bail of $20,000.
Types of Domestic Violence Crimes
When people think of domestic violence, they often think of a physical attack that causes the victim to become visibly injured, but this is only one kind of abuse. There are various categories of abusive behavior, each with devastating consequences of its own. Lethality involving physical violence is very serious, but also, the long-term degradation of an individual who suffers other types of abuse cannot be minimized. The types of domestic violence crimes are: