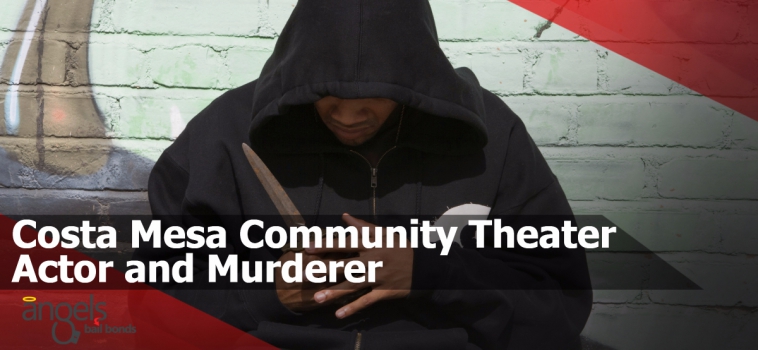 Costa Mesa Community Theater Actor and Murderer
Julie Kibuishi was a 23-year-old college student at the OC School of the Arts. So when Kibuishi was found dead in Sam Herr's bedroom, a 26-year-old Army war veteran, all suspicion turned to him.
May 22, 2010, 9:20 P.M.: Julie Kibuishi Found Dead in Sam Herr's Apartment
Sam Herr's parents became concerned when they had not heard from their son in a while. Steve decided to go to his son's apartment in Orange County, California, where he discovered a disturbing scene. Steve said he found Julie Kibuishi's body lying on her stomach on top of Sam's bed with her clothes ripped off and a gunshot wound to her head.
There was no indication of a struggle and Sam Herr, a combat veteran who had served in Afghanistan and shown signs of PTSD, had disappeared.
Bail Bond resources in Costa Mesa, CA
May 22, 2010, Late Evening: Police Begin Investigating Sam Herr for Julie Kibuishi's Murder
After Steve Herr had called 911, police issued an all-points bulletin for Sam Herr.
They said text messages on Julie Kibuishi's phone showed a text from Sam Herr's cell phone at 2:45 p.m. May 21, 2010, saying he was backing out his neighbor, Dan Wozniak, "and heading to folks for the weekend." However, two hours later, another text to Julie Kibuishi from Sam Herr's phone read, "can you come over tonight at midnight alone … very upset. Need to talk." Then later, "I am hurting with some family crap. I cannot be alone. No sex. Please, I am begging as a brother."
Steve Herr, Sam's father, shared a bank account with his son and noticed there had been cash withdrawals made from ATMs in Long Beach, California. Police had discovered this information as well, but when the bank sent them footage from the ATM cameras, they could not identify the individual, but it was not Sam.
May 26, 2010: Police Raid the House of Mystery Teenager
Police say Sam Herr's credit card activity registered four ATM withdrawals and a pizza delivery in Long Beach when police heard of a second pizza delivery; they believed they had found Sam Herr's lair.
They rushed to the house, thinking they would find Herr, but instead located 16-year-old Wesley Freilich, along with some of his friends. Police soon figured out Freilich had nothing to do with Julie's murder, but they did obtain Sam Herr's ATM card in his possession.
The teen informed police that Dan Wozniak, an older person that his mother met in the Costa Mesa community theater, had given him Herr's card and asked him to make the withdrawals. Freilich said Wozniak told him he was a bail bondsman and needed to get money Sam owed.
In total, Freilich withdrew $1,900 from Herr's bank account.
May 26, 2010, Questioning Daniel Wozniak
After talking with Wesley Freilich, detectives requested community theater actor Daniel Wozniak to come in for interrogation. Wozniak told Lt. Ed Everett he could not make it because he was on his way to his bachelor party. Wozniak was marrying Rachel Buffet, two days later. So, officers decided to show up at his bachelor party.
During his first questioning, Wozniak admitted he talked Freilich into making withdrawals for him at the ATM using Herr's card. However, he told investigators he and Herr were running a credit card scam where Herr was going to report his card stolen, then Freilich would withdraw the money and Herr would call the bank to ask for the refund.
Wozniak told police the morning of Julie Kibuishi's murder, Herr came to see him and declared he had "done something bad" When police said they needed a DNA sample from Wozniak, he admitted being in Herr's apartment the same day of the murder. "Yes, I saw the goddamn body, saw two gun shots in her head."
It was a major red flag for detectives because they had only noticed one gunshot wound in Kibuishi's head, not two. During the autopsy of Kibuishi's body, they found a second gunshot wound.
Wozniak called his girlfriend and fiancee, Rachel Buffet, from jail. He did not know there was a recorder. Buffet revealed that Wozniak's brother, Tim Wozniak, had a backpack full of compromising evidence, including the murder weapon. Who gave Tim Wozniak the backpack? His brother, Daniel.
May 27, 2010: Daniel Wozniak Confesses the Murder
After the initial questioning and the phone call with his fiancée, Dan Wozniak spoke to detectives again and admitted both assassinations.
Wozniak then explained that Herr told him he had saved $62,000. Therefore, Wozniak, who had no job, no money, was about to be evicted and was getting married soon, saw killing Herr and stealing his money as his easy way out.
Police said Wozniak asked Herr to meet him at the Liberty Theater in Los Alamitos, California, telling him he needed help lifting some boxes, but after they had arrived, Wozniak shot and killed Herr, then dismembered him and dropped some of his body parts in a neighboring park.
That night Wozniak performed with his fiancé in a local production of the musical "Nine." He killed Kibuishi hours after murdering Herr.
While possessing new evidence, the police started to search for Herr's body. His head found the day of his 27th birthday.
Dec. 16, 2015: Daniel Wozniak Guilty of Murder
After Wozniak's confession, police then retrieved the backpack which contained the lethal weapon, Wozniak's DNA and Sam Herr's bloody clothes and personal effects.
On Dec. 16, 2015, Wozniak guilty of two counts of first-degree murder.
Jan. 11, 2016: Jury Recommends the Death Penalty
In just one hour — one of the shortest death penalty deliberations — the jury recommended Wozniak should face the death penalty.
Death Penalty date: March 11.
Watch a video about this horrid case