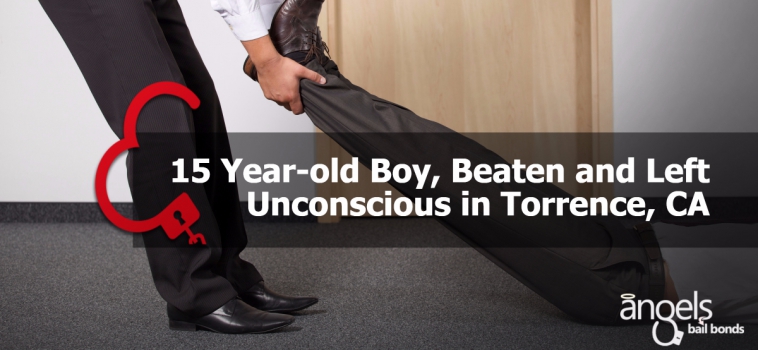 15 Year-old Boy, Beaten and Left Unconscious in Torrence, CA
A 15-year-old baseball player, Evan Jimenez, was assaulted by gang members as he walked home after a match in Los Angeles.
Jimenez was left with severe wounds and was beaten beyond recognition when two men assaulted him a few hours after a baseball game nearby Gardena High School.
Los Angeles County Sheriff's Lieutenant Tony Del Pinto said Jimenez was on his way to a friend's residence after the game on the night of Thursday, March 30, when two men attacked him with an empty liquor bottle at around 10:00 P.M.
Jimenez was walking a female friend to her home when two men abruptly approximated Evan. "They came to him and asked him where he was originally from. He said that he was not from anywhere. A Hispanic guy shifted him, and my nephew fell and got back up. Then the Hispanic man grabbed a bottle from the ground and hit him in the face with it," aunt Debra Alvarado said.
The suspects fled the scene after knocking Jimenez. He was left unconscious on the street, found by a passer-by, and taken to Little Company of Mary Hospital in Torrance, California. Later transported to Harbor-UCLA Medical Center where he received treatment in the ICU.
There was no information on the suspects, and police were asking anyone who may have witnessed the attack or who had information on the suspects to contact police. A GoFundMe page that was set up to help pay for Jimenez's medical expenses has raised over $56,000 in one day. Its target goal is $100,000.
Via GoFundMe:
March 30, 2017, seemed like any other regular day. After a great win of 20-0 against Gardena, one of our own San Pedro High School Baseball Players, Evan Jimenez, was ambushed and beaten by two men when he was going home from a friends house later that night. Evan was hit in the head/face with a Jack Daniel's bottle, stepped on, and brutally battered beyond recognition and left unconscious to die in an alley.
Little these horrible men realized how strong our Evan is. He is receiving medical attention at Harbor UCLA Medical Center in ICU battling for his life!!
A mother's worst nightmare has come true for his mom Charlene and all his family members.
One week before, all of these same boys from his team including Evan said goodbye to Jesse, a South High baseball player who tragically died in a car accident. His funeral had a huge impression on Evan as well as all of the boys.
Charlene is the only provider for her household, and will not be able to return to work for a long time. I cannot think the financial worry she must have, and it is the last thing she needs to worry about right now. I decided to open this Go Fund Me page for her to give her one thing less to bother about so she can focus on Evan.  If you can donate anything to help, it will be greatly appreciated.
Sheriff's deputies on Tuesday identified a gang member as a suspect in the brutal beating. The District Attorney's Office's hardcore gang unit is currently reviewing the case against Jaymel Williams, 20, of San Pedro. Williams was captured April 23 in Montclair on a separate burglary charge and continues in the ward at the West Valley Detention Center Sgt. Ricky Osburn said.
A second unidentified man allegedly involved in the beating prevails under investigation.
Presenting the case
Detectives presented their case to prosecutors Tuesday. Williams could face assault with deadly weapon violations, or possibly attempted murder.
Evan was severely hammered with fists and feet and sustained serious head trauma. He is no longer hospitalized and was allowed to return to say hello to his fellow teammates at a game, but remains in physical therapy and he is still unable to go to school.
Although investigators quickly identified "persons of interest," including Williams, the investigation moved gradually as they sifted through tips, looking for proof and witnesses to build a prosecutable case. Evan was unable to help because he cannot remember anything regarding what happened to him because of his head trauma, Osburn said.
Although Williams is a known Tree Top Piru gang member in Compton and might have used a commonly used expression by gang members, delegates do not believe the batter was a gang-linked crime.
"It was just a verbal altercation between two men and a boy," Osburn said.
Watch a video about Evan Jimenez's case