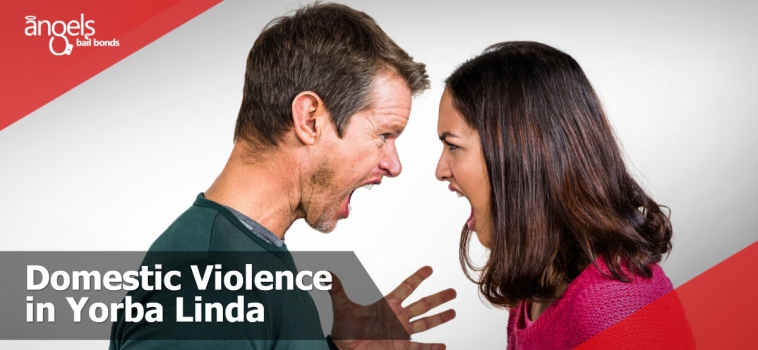 Domestic Violence in Yorba Linda
Our Angels Bail Bonds Yorba Linda office received a call Saturday afternoon from a distraught husband. His wife had been arrested a few hours prior for domestic violence and was taken to the women's holding facility in Santa Ana.
The charge was for PC 243(e)(1), which carries a bail amount of $10,000. Even though it was the wife who called the police in the first place, and neither one of them plan on pressing charges against each other, the police were still obligated to arrest somebody. Alcohol was involved and the wife was seen to be more belligerent, so she was arrested.
The husband was seeking guidance about what to do now that his wife had been arrested. His concern was getting her out of jail as soon as possible.
The bail bond process was explained to him. In order to bail her out of jail, the cost would be $1,000. This is a one time, non-refundable fee that has to be paid in order to secure her release from jail. As long as she makes all of her court appearances, there would be no additional costs or fees. By agreeing to bail her out of jail, the husband becomes financially liable for her in the event that she does not appear in court.
The husband agreed to the bail bond agreement. He proceeded with the process by meeting at our office, conveniently located right across the street from the jail.
Upon arrival, he filled out the necessary paperwork and helped us complete our process. We took the payment and completed everything on our end.
Once we were done, our agent went to the jail and posted the bail bond with the jail.
In this case, the mother of the defendant came down to wait for the daughter to be released. She waited for 4 hours until they finally released her.
Had this person not had someone who was going to be there to pick her up, we would have left instructions for her to come across the street and wait at our office to be able to use our phone to call someone. If no one was available, we would have an Uber take them home.
Going above and beyond the call of duty is something that we pride ourselves on at the bail bond company formerly bearing our family name, Plotkin Bail Bonds.
At Angels Bail Bonds, we believe that these little touches make us a cut above the competition, and thus the only real choice for your bail bonds in Yorba Linda needs.